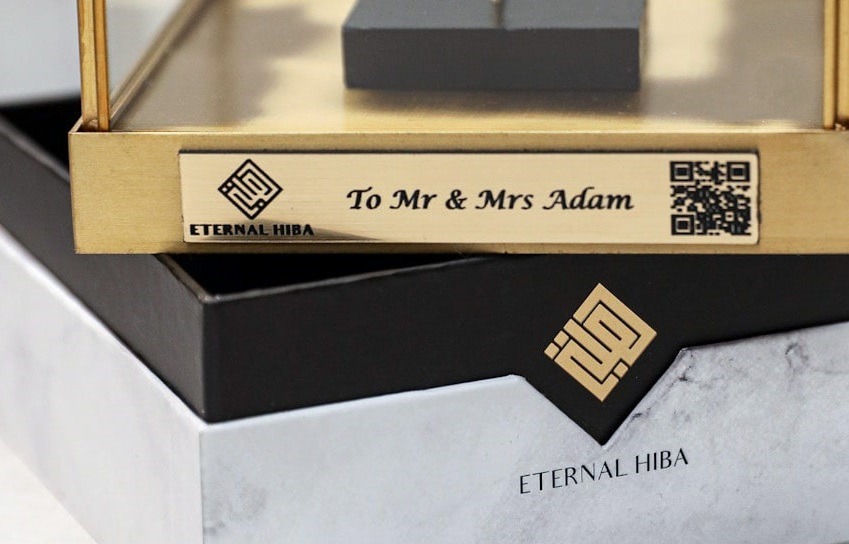 Custom Narrow Plaques with QR Code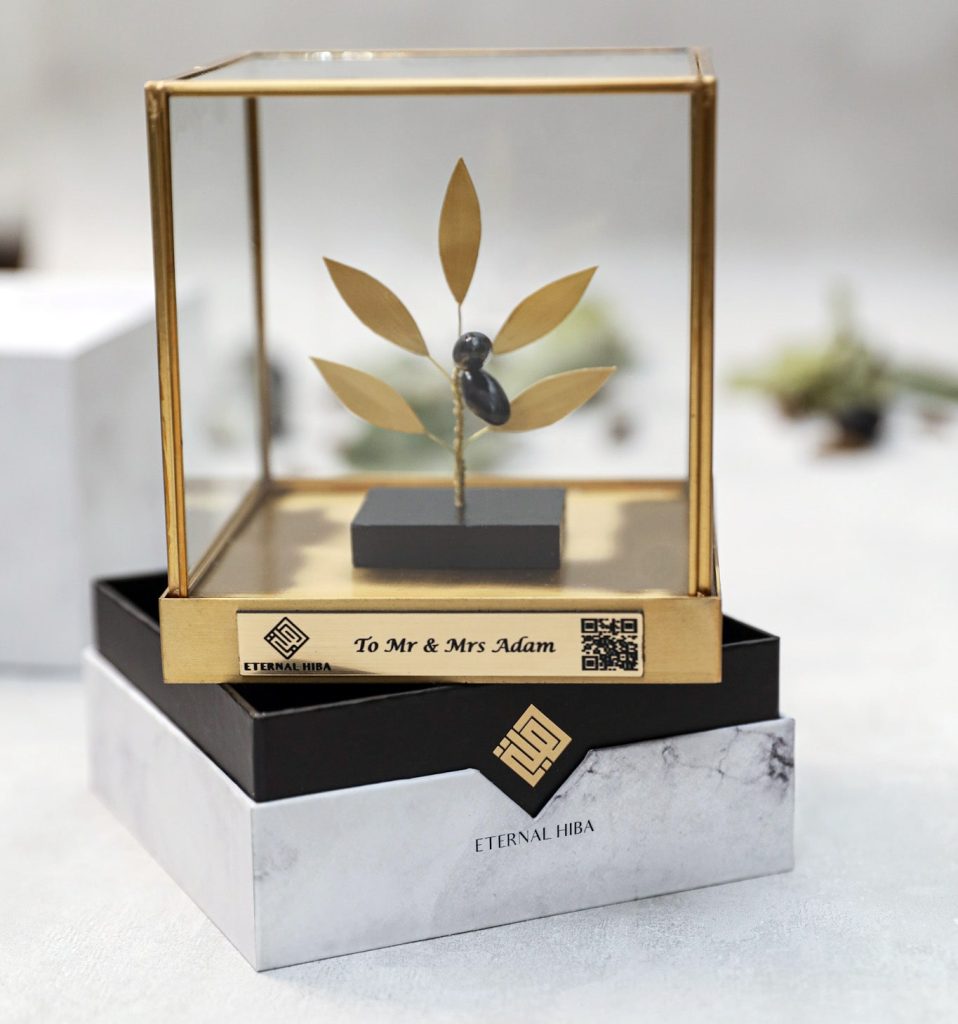 We have been working very closely with Eternal Hiba for a long time now, and we have a great working relationship that allows for speed and adjustments to be made as we go to ensure the product is looking 100%. We manufacture a custom brushed gold and black engraving plaque for their gift donation, as you can see pictured. The brushed plaques look like a perfect match for the display case and adds a lovely touch alongside the QR code that links to the customer's certificate of donation of olive trees.
Find out more about Eternal Hiba at www.eternalhiba.com.
---